Welcome to Oasis Family Church.
We are a family church committed to outworking the commission of Jesus to go into all the world and preach the good news.
Our services are held every Sunday at 10 am with a contemporary worship style and Bible based preaching and teaching.
We have a total dependence on the Holy Spirit to guide us in all areas of Church life.

Oasis Family Church openly promotes a 'body ministry' where everyone has an opportunity to contribute into the life of the Church.
About us
Pastor Derek and his wife Fiona have been part of Oasis Family Church for over 20 years. Both Derek and Fiona were saved in the church and now have the pleasure of leading the work.
Married for 33 years, Derek and Fiona have 2 married daughters and are blessed with 5 wonderful grandchildren.
Pastor Derek has a passion for missions and the outworking of the Holy Spirits power among all.
WE'RE OK CHURCH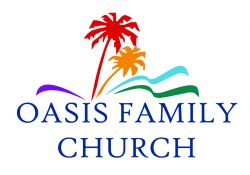 We're OK is our Kids Ministry.
Our kids begin the service in the main auditorium then at 10.30 an they go out for their own program which begins with kids shaped worship led by our kid's team. They couple this with Bible teaching, crafts, games and a whole lot of fun.

With ages from 4 years old up to 10, we love our kid's ministry and this is where our future leaders are being trained and prepared for service in the Kingdom of God.
Road To Freedom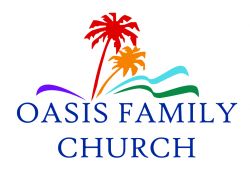 Road to Freedom is a ministry that aims to serve our community.
A free service that offers financial counselling along with budget counseling by qualified personal.
Meetings are by appointment only. Contact Budget Counselling Patsy Littler 0431 865 909

Road to Freedom also offers a pantry service for those within our community that need a little help with food and general grocery items. Again an appointment must be made and then people will be met on site and helped in whatever way we can.